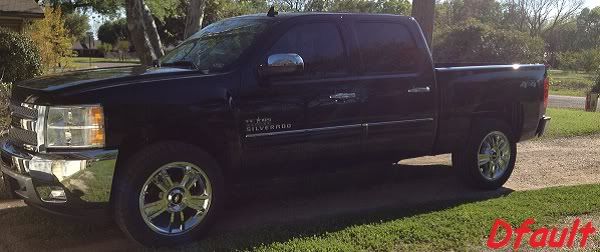 "Never ask a man if he's from Texas. If he is, he'll tell you. If he isn't, there is no need to embarrass him."
2012 Silverado 1500 Texas Edition 4x4 LT skid plate, 5000k 55W low beams with DRL fuse removed, 5000k 35W fog lamps.
Leveling kit and tires coming soon.
Leaving for boot camp at MCRDSD 20121008.