Discussion Starter
·
#1
·
1988 454 with a TH400 Full floating 14 rear with 3.73 gears. Came stock with 235x85 x16 E rated tires.
Picked this up from an 86 year old Gentleman a few years ago. It had 72,000 miles on it then. He bought it to replace his 71 Camper-special Cheyenne. His Cheyenne only had 150k on it and he never did sell it. I was real tempted to buy it instead but needed the back seat for the kids. This truck was bought to pull an Airstream camper they had. Other then that it sat in a carport next to the camper when it wasn't on the road.
When I say this truck was original I mean it. Everything looked great but when I started looking I realized it still had the heater hoses it came off the line on it (they had dates on them)....72k is no big deal but the 15 years of age was. So all new hoses and most of the vacuume lines were also replaced to fix a surge it had.
We bought it to pull a 1959 Airstream Caravanner that my wife and I are restoring.
I added the roof rack to handle Bikes, Small generator and fuel can for it. I added set of alley lights on both sides and set of rear floods to help when setting camp in the dark.
The headlights stink even after replacing them with New Sylvania's. I am spoiled by the Hella H4's in my other truck. So I threw the 550 Drivings under the bumper and the Ralley 1000 in the grill. The 550's are wired to come on with the low beams and go off with the high beams. The 1000 come on with the high beams. No trouble with overdriving the lights now. :lol:
Threw the 589 Eagles on it to replace the factory steels and pizza pan caps it had on it. The rims were warped from brake heat and it rode like a buck board. Smooth as glass now with the new rims and a set of Bilstien's
Other then MPG its been a great truck. Its getting its third set of tires this weekend.
Here it is with our 59 The "Chili Pepper"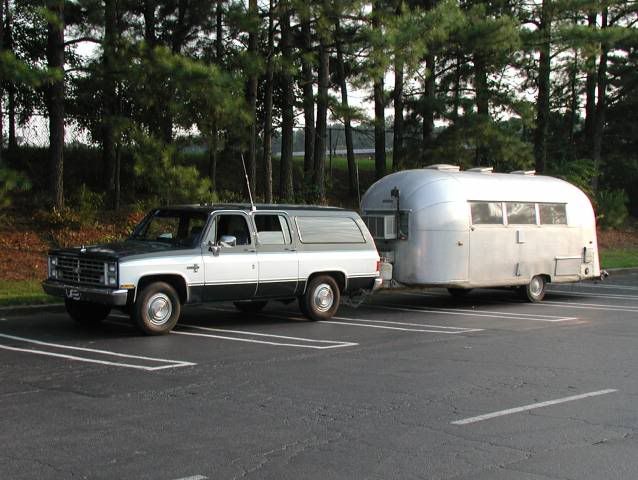 Here it is with the new rims, Rack and lighting.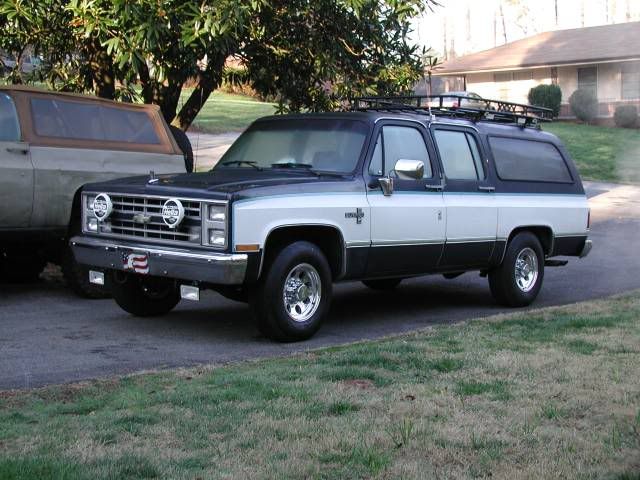 Its also pictured in the header here:
http://www.73-87.com/