I am running a special on the Altec Line of Fire Red LED Bar in either a 49" or 60" length.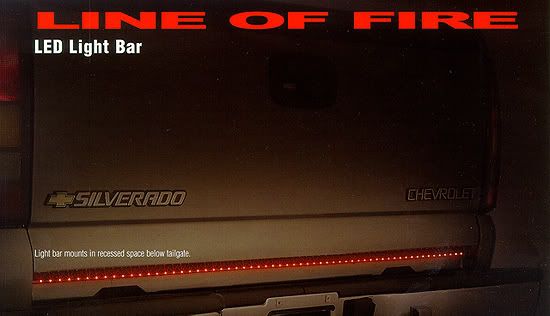 Altec's Line Of Fire adds an aura of style, quality and safety. The Line Of Fire acts as running lights, brighten as additional brake light and flash when turn signals are activated.
- Available in 60" and 49" lengths
- State of the art components
- One piece polymer construction
- 36" cable with flat connector
- Easy installation
- 12 volt
Simple 30 minutes installation (install instructions included)
- Price is $77.00 shipped in the US48: I accept paypal -
[email protected]
This above price will be good until 3/2 when I place my order.
Questions please let me know!