Discussion Starter
·
#1
·
well this moving has been real hard on Brutis. we were returning with a loaded trailer and cargo area and the TAC started to bounce real bad and the motor back fired and then she died. I opened the hood and started the run down and look for reasons. after a few min i noticed i only had 8 wire going to the disti. the coil wire was missing. i found it in the fan all chopped up.
i removed the cap and found the rotor was cooked as well. so off to NAPA i was again to get a new cap/rotor and coil wire.
I was going to replace these both at the tuneup but to keep cost down i was going to the rotor and cap next oil change. oh well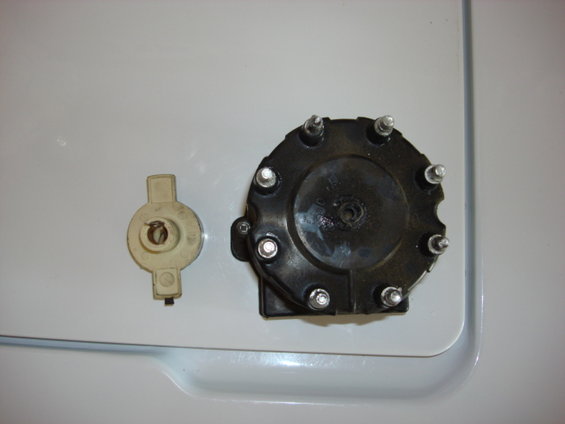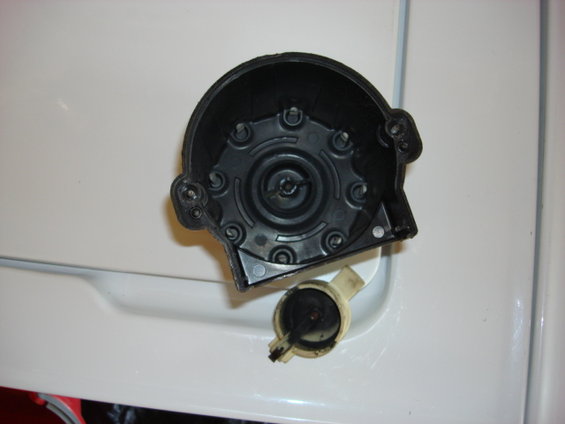 I did not have the new part numbers with me when i wrote this up but replacement was easy.
remove the 2 philips screws from the cap. i pulled the rotor off and instaled the new one just presure fit in place. i put the new cap next to the old one and moved the wires over one at a time ( i started at the screw by the flat mount for easy orentaion and to keep from mixing the wires up). i then tighened the cap screws and started the beast right up and took her for a test drive and another 3 trailer loads......mike