Discussion Starter
·
#1
·
Hey guys, I just wanted to share my experience with Duplicolor's Spray on Truck Bed Coating. This stuff is GREAT. From light duty hauling by a hobbier to a more heavy duty contrator this stuff holds up very well. Now as everyone knows, this stuff is not as good as Rhino or Line-X. If you can shell out the 450 bucks for the spray liner by all means do so it's great, but if your like me and on a budget this stuff will work. I think I spent about 75 bucks and a whole lot of elbow grease. This can be a great weekend project for you and you son or anyone else. So here's my experience.
Step 1: Prep, this is the MOST IMPORTANT STEP. Fail at this and your whole project will fail. As with any painting, the prep decides the final product. I spent 10+ hours on sanding the bed and taping. If you love working on your rig, like so many of us do, this isn't so bad. For some they might stop reading right here. If you're in for the long haul, read on. The entire bed and tailgate needs to be ruffed up. So might say I went above and beyond but I say it was just right. I used a random orbit sander with I wanna say 120 grit sandpaper over every surface I could fit it. Now don't think your getting off easy because there's alot of grooves that require many hours of sanding BY HAND.
Step 2: Paint. Now this is the easy part. After sanding and making sure you get every single inch of space ruffed up so that nothing is shiny, if you want a smoother texture, hit it with a tac cloth. If you don't mind some random bumps just wipe it down. Tape off everything you don't want the liner on. Bed caps, Bolts, etc.. I used the Duplicolor Truck Bed Coating in the Aresol cans. You'll need at least 5-8 Cans depending on your bed size. Buy a couple extra because the more coats, the thicker and longer it will last. I think I used 3 or 4 coats. Make sure to spray with good even strokes and get in every little corner.
Step 3: Enjoy. Your done that's it. 75 bucks and the bed will look brand new. Make sure you hose it down the next day because their will be a slight black residue the first day. If you have any questions about the prep or application just ask.
This is what the Bed looked like after it was sanded.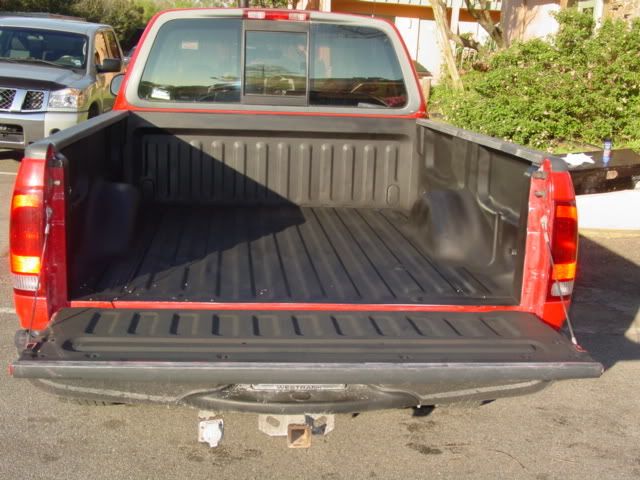 Here is the finished product. Looks like new!
Here's a corner shot. Nice smooth color.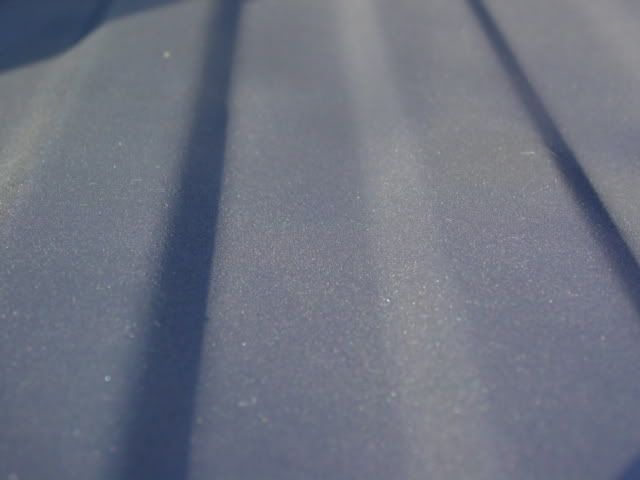 Finally a close up of the texture.