Discussion Starter
·
#1
·
...Mine does. I have been through at least 6 cams in the big block in my 78 and I think I'm losing another one as we speak. I have heard of a possible solution, and will be trying it next time I have to change the cam. From what I have learned, big blocks are known to get an air pocket in the oil galley that feeds the lifters and causes pre-mature wear on the cam. The solution is to drill a very small hole in the two oil galley plugs that are behind the timing gear on the front of the engine. Below are the pictures of the plugs with the holes in them (the very small dot in the recessed area of the plug). I do not know the exact size of the hole, but you should be able to get the idea from thie pictures.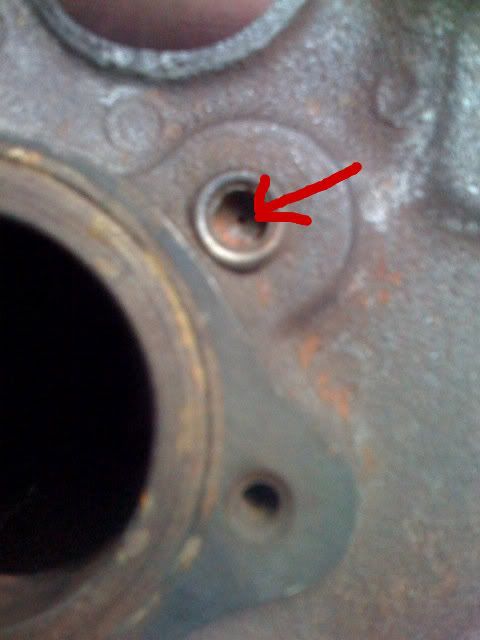 If anyone has any information on this, whether pro or con, please post it here.
I'll update when I have done this myself.