Discussion Starter
·
#1
·
when i bought the beast 4 months ago the ac blew real good. somewhere the it stopped blowing cold air. all the fittings looked dry (no leaks) and the compressor would not cycle. i pulled the low pressure switch and ran a jumper and the compressor came on. I decided to go get her charged and see if that gets the cold going again. i found someone change one port and added R134A. they must have had a small leak as they filled the connector and cap with silicone and replaced the cap. I had to replace both fittings so both were R-134A correct and we vacced the systen to see if there was any leaks. it held the vaccum for 1 hour so we gave her new oil and R134A. the compressor would not cycle. we wiggled the connector and on she came and ran good. well he did not have any new connectors or any of the auto parts houses so off to the dealer. Hereis the old connector. It is located on the dryer.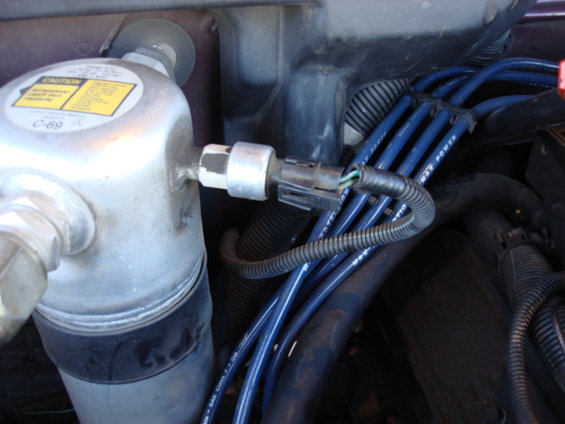 after an 2 hour visit with the parts counter guy at chevy we found the only connector they still make was the one that goes on the compressor. (the difference is the key slot. i just made the opening larger to fit the connector). this connector comes with crimp connectors and alot of spare wire. it was $30 (ouch)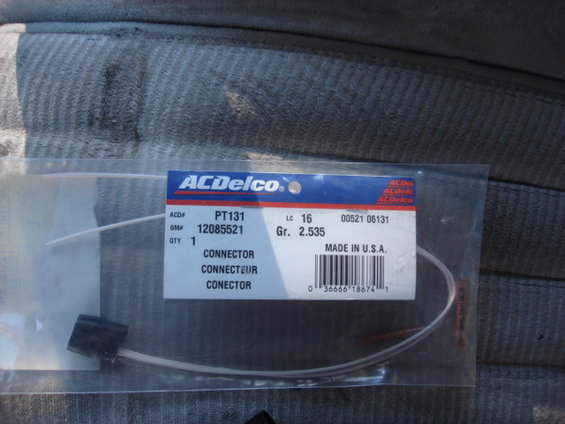 i cut out the old connector and soldered and heat shrinked the new wires in place (there is an A and B marking on the old and new connectors). I then reinstalled the sprial cover and reconnected the connector.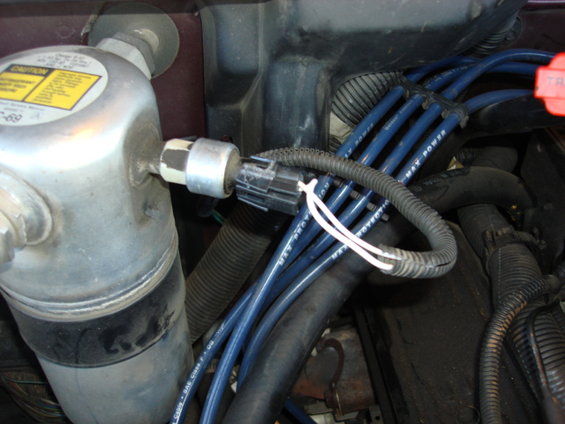 now the AC blows real cool and the wife is happy again. ac job completed.
Mike