Discussion Starter
·
#1
·
ok---on the next load of moving Brutis started to buck and jump and then back fire and die. I started down the normal check list air/fuel and spark. well there was a ton of spark (kids hit the key while i had a wire in my hand....dang) i was not getting any fuel. next look fuel guage (i know the day before i put $140 in the tank and it was @ 3/4 full. i hit the tank and it sounded empty - i then opened the gas cap and could not hear any splashing as i shook the beast.i thought some one stole some fuel.....we a call was put to my buddy with the 4 car hauler. we decided to see if gas was the issue and stopped and put $20 more in (less than 6 gallons) goo news the guage moved up, bad news the tank was now almost completly full. i was not getting any gas to the injectors. i hit them with the VOM and i was getting power and power pulses so the injectors were on no fuel. well towed home and looked over all power fuses and relays. good news all checked out good and it looks like a bad fuel pump---bad news tank is full and the is 40 gallons X 10LBS a gallon plus tank weight. well filled the bronco (33 gallons) the 60 truck and my 2 gas cans. jacked Burtis up and placed on jack stands. the 1st thing i did was pull the 3 8mm bolts out of the filler neck and removed the cap.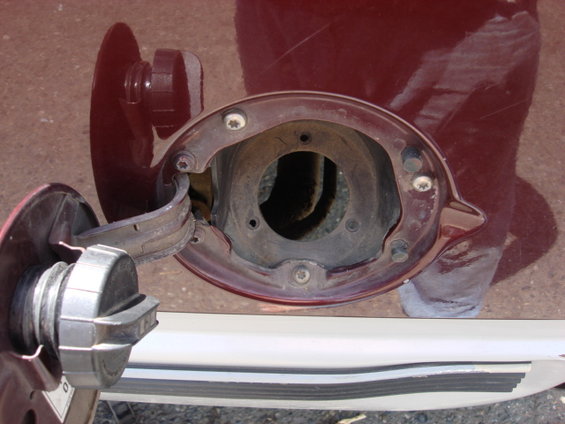 i then removed the 8 9/16 skid plate bolts and the skid plate.i then removed the plastice tank shield and then the 2 -16mm tank strap bolts. i used a floor jack to hold the tank and let her down slow so i could disconnect all the lines.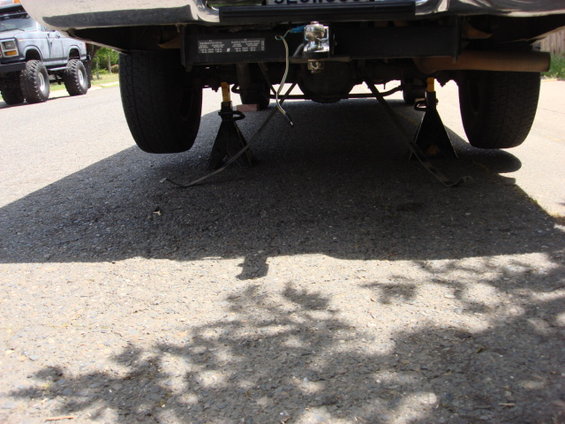 here is the hole where the tank was.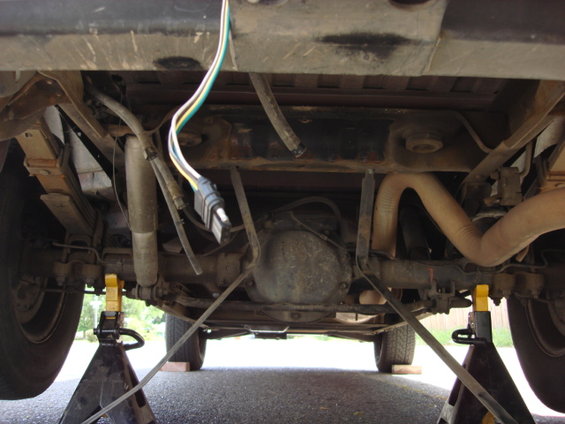 Here is the filler neck and the filler vent lines. they were simply 5/16 hose clamped in place.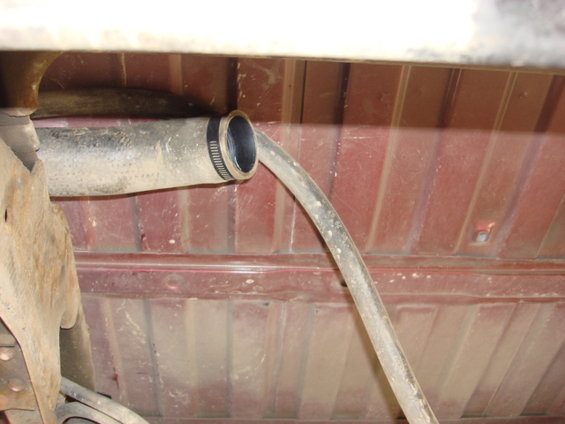 next post..............