Hi Gang
I used to be a member here when the "old server" was in place. I'm back again. ::gasp: I have a 94 'Burb WT1500 2WD. It was rather "neglected" when I got it in a trade back in May 07. See pic below, when I got it, it did NOT have the wheels or window tint on it...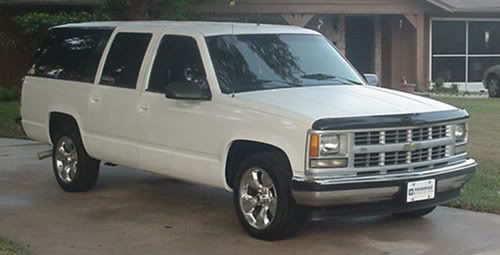 Heres a pic after some "mods"....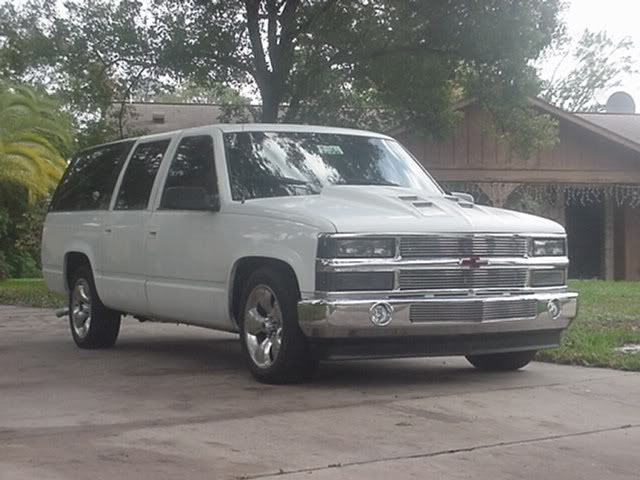 Mods include drilled & vented fron rotors, 2" drop spindles (from a forum member here), 5" rear drop, cowl hood, grille/headlamp/bumper change, Billet inserts for grille & bumper, rear roll pan (from another forum member here) and some under hood "jewelery. Next on the "hit parade" is 2 1/2" dual exhaust w/DynoMax muffs and the body work & paint. This will wind up being my "daily driver", yet with a twist. I might make it a "phantom" truck (i.e. "Yenko Xtreme") or something along those lines..... Whaddya think??
Best Regards from Daytona Beach (It was 80 here today)
Larry