Discussion Starter
·
#1
·
well i was going to work and smelled an electricl burning smell. i did not see anything out of place and no smoke, untill 10 min later i saw something out of the corner of my eye drip on the lower dash below the headlight switch. i then saw smoke coming out of the ac/heat vent. i turned off the vent. next stop i saw a stream of smoke coming out of the headlight switch i went to turn the switch off (i got a habbit of turning it on as i drive-they were not needed but i had them on anyway) the switch was very hot. i turned the air on and ramped the air thru my hand to the switch. it did cool down i got home and pulled the panel 4 torx screws and 7 plugs and put the shifter into low the cover comes out. here is the drip i saw on the dash.
here are the head light and dimmer and rear window latch and door bypass switch connertors.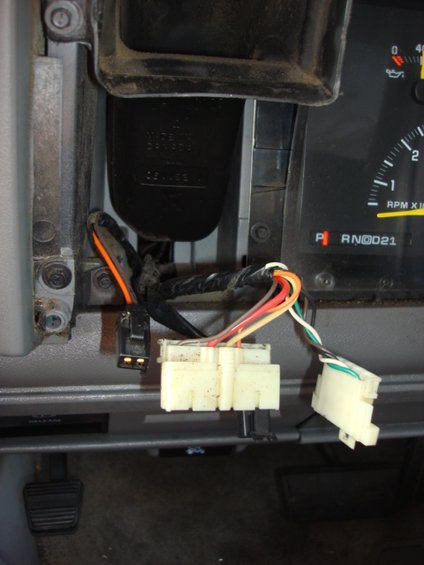 if you look at the bottom of the head light switch you can see this grey oilly residue. still not too sure what it was (the lights still worked as did the dimmer--just the smoke)
this is the top of the switch and this is why i think the po put coffee or soda on the top of the dash.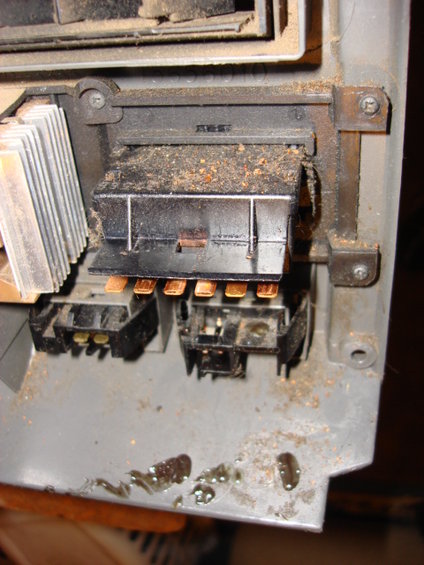 i took the 4 phillips screws off the switch holder and removed the switch. i called autozone/ kragen and car quest none had these in stock or could not even get them. i called NAPA and he had 2 types and 10 of each. these were code - grey and the 1st was $11.99 and a cheap replacement part. the other $25.99 and was an OEM quality replacement ( i got an account and got the better one for the cost of the cheap so i got the better one.
ok to install the new switch just pushes into the holder and the 4 phillips screws hold the dimmer/switch assemble in the main dash and then put the 7 connertors back to the correct switches and replace the 4 torx screws and you are done....i hop this helps the next person...this took 30 min that included the cleanup and going to NAPA...mike