Hi guys I am new to this forum and as a matter of fact just posted in the "Member Introductions" thread but I figured that I would Introduce you to my van, first I need to tell you that I work for my fathers company and use this van in the coarse of my job which is why I have the company name on the side (plus it means he pays for my gas, insurance and a $400/mo vehicle allowance to have it on there) well this is what I started with: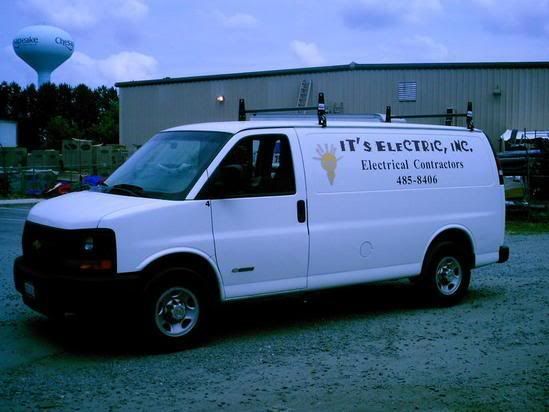 you cant tell it in this pic but the front bumper is mangled a lil.
Well I broke a taillight so I ordered some altezza-style lights to replace them with and then I couldn't stop. So far I have added:
*Altezza Style Taillights
*H4 Headlight conversion
*4% tint all the way around
*polished aluminum Wheels from an 02 Sierra
*reverse Camera
*Pioneer headunit
*Class V hitch
*blacked out front parking lights
*custom made "3500HD" emblems
*new stock front bumper
*new Express Export-only rear bumper with rear fog lights
*AVS Bugshield and Ventvisors
and here is how she looks now (pic taken before I installed new front bumper):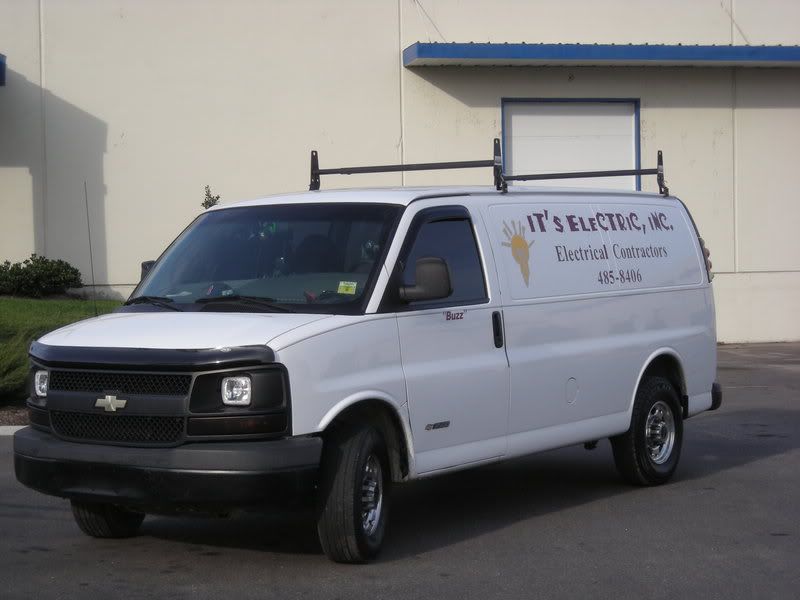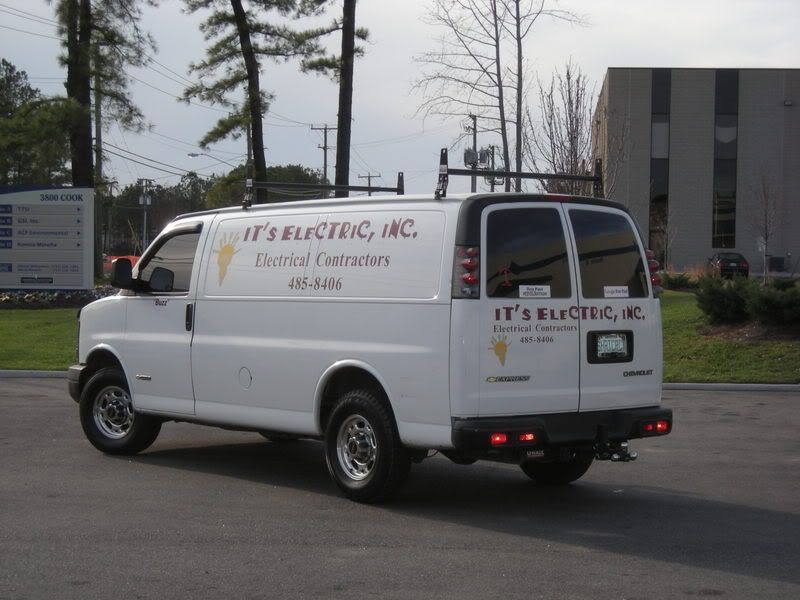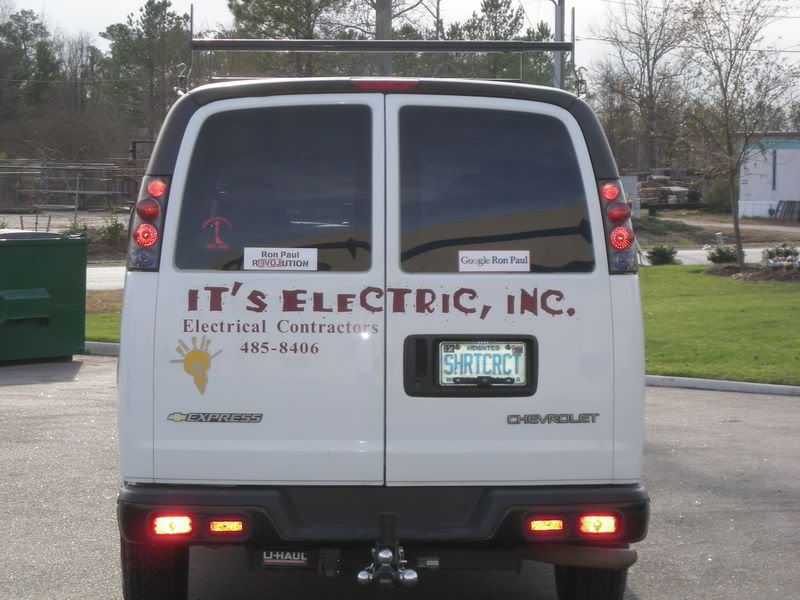 now for the question: The whole reason for the Export rear bumper was that I was rearended and only my bumper was damaged I saw this one on ebay and it was about the same price new as a used stock one here and I thought what the heck I like to be different. all it says on the parts sticker is "part # 15906945 " and "Assembly-Export only" but does anyone know what country these would have been exportred to? I know the UK requires rear fog lamps but I cannot find any info on the Express being exported there as a matter of fact I cannot find a picture of a van with this bumper on the web anywhere.