So, for the longest time, I had a 12" sub strapped in the center of the back seat. I finally decided to upgrade to something more hidden and chose the
MTX Thunderform C15HC00
. I got the model with integrated amp and subwoofer, and it sounds absolutely fantastic.
It may not be
quite
as bassy as the 12" sub, but it's hardly noticeable, and you can really tell that this sub/enclosure was really designed for this truck. The included sub and amplifier seem to so well together, much better than anything I've found by trying to do it myself. When they say that they engineer the design of the enclosure for the design of the truck, I'm inclined to believe them!
Install was trivial, took maybe an hour. Just had to run power to the battery, ground out to a bolt under the seat and run my RCA and remote. For those of you with stock decks, they also have connectors to wire right in to the speaker connectors, and it uses the higher voltage to switch it on, so no need for a remote. (Though, obviously, I think you're missing out on a lot with the factory stereo; I'd think the headunit would be more important than the sub, especially if you're going to be paying $500 for bass anyway!)
They also include a remote bass level knob that's optional, in case your headunit doesn't offer that functionality. The kit included all wiring needed, so I was very impressed. You have to move the floor jack under the seat, but that's it.
Here are some pics of my install. Sounds great, and I have all my room back. I'm loving it!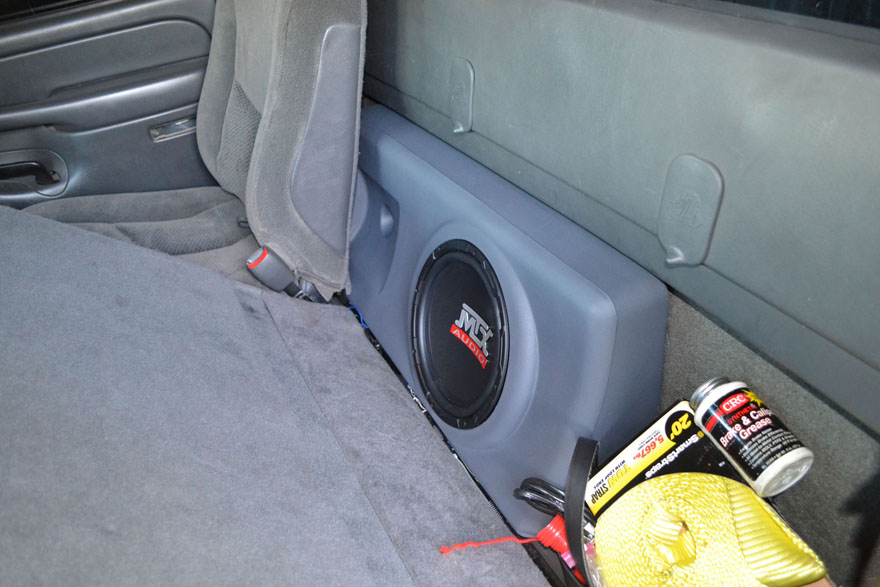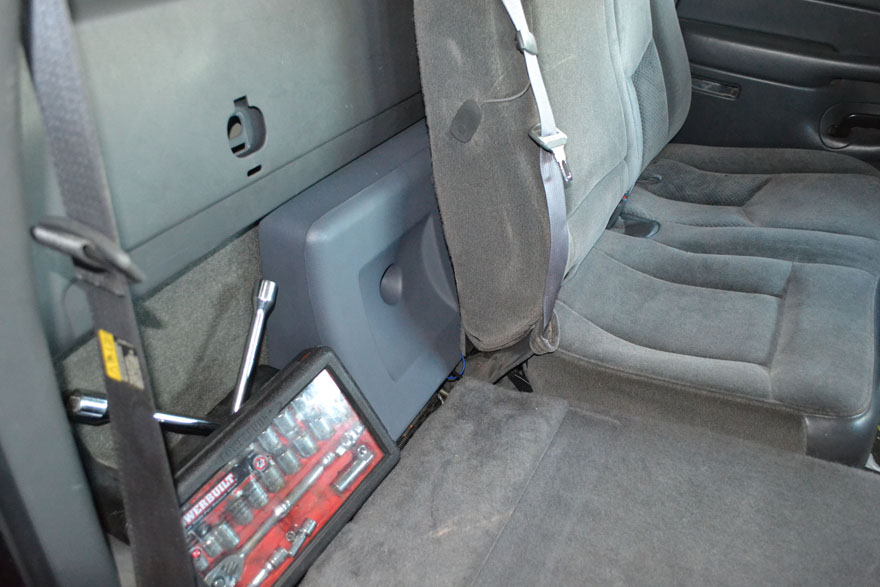 P.S.: I ordered mine through
Crutchfield
, since they've been good to me for so long. They also offer it in tan, along with a dual 10" sub version. I've heard the JL boxes are amazing, but $500+ and an amp is more than I was willing to spend on this little project. If you want to get $20 off your order, use code pfxsv-ffuhj-j7yud. Mind you, I'll get a $20 credit toward my next order. (I'm not quite a saint, but hey, we'd both like $20!)