Discussion Starter
•
#1
•
Hey guys im a noob to this site so i dont know if i should be doing this but im gonna show off my truck
haha its a basic 1994 z71 silverado 1500. paint is factory. almost everything is factor. all mods/upgrades are listed below
-31 inch BFG all terrain tires out back
-Dunlop 31 inch A/T up front (no beefy sidewall so better corning :happy
-Completely painted the visible parts of the frame black
-Finished painting the entire engine yesterday using engine enamel. for 10.87$ i got a amazing looking stock 350 v8!
-painted the breather blue as well as the steering shaft and the engine coolant tube. just being bored.
-painted the rear diff cover metallic silver :great: and the axle gloss black
-finished painting the front arms and bulkhead and skidplate! looks good so far
-fairly new CB antenna
-diamond metal bed protectors and truck box
-Soft bed mat
-Blistein gas pressure shocks
-CD radio
-Window visors
- Aftermarket fog lights
-i honestly dont know if the rear bumper is stock or not. but it came with it.
-i removed the front plastic splash guard
-rest is all small things. but i removed 99% of all the rust i could
-painted the mirrors gun metal as well as the rear CHEVROLET letters.... etc
OLD PIC!!!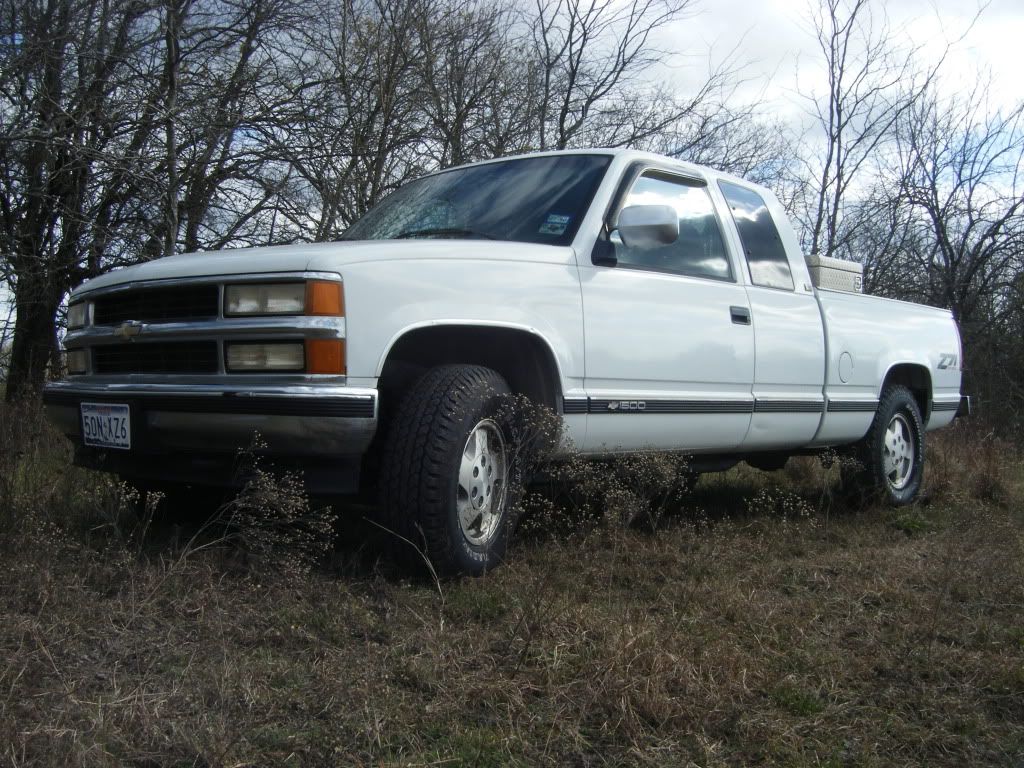 NEW PICS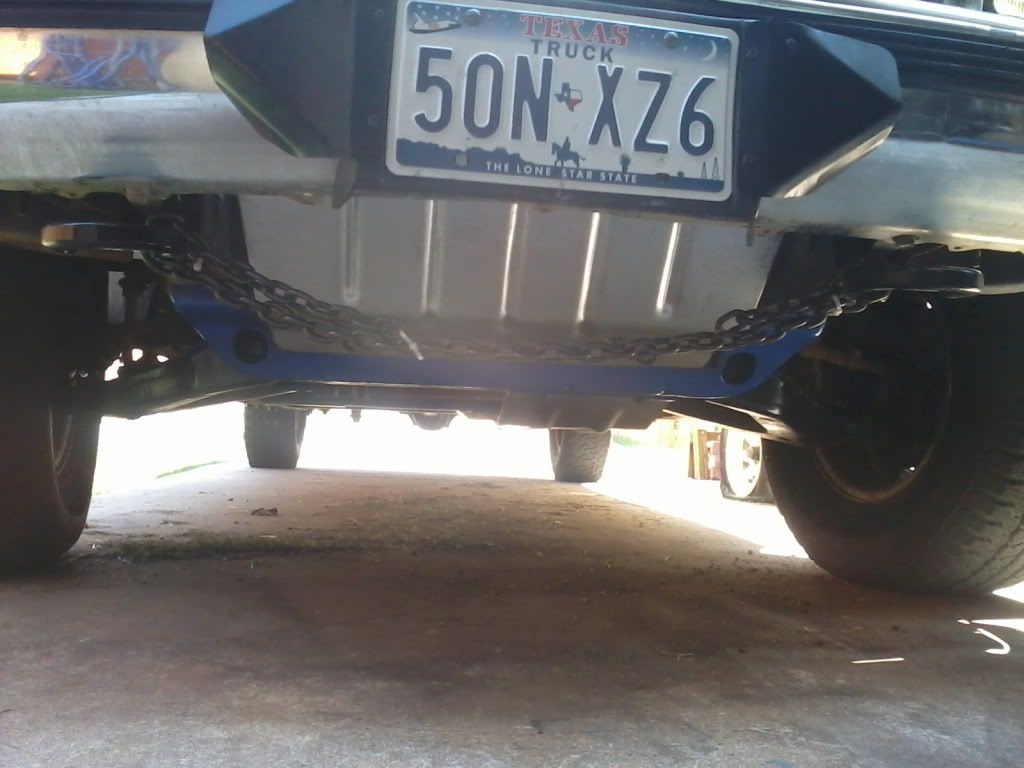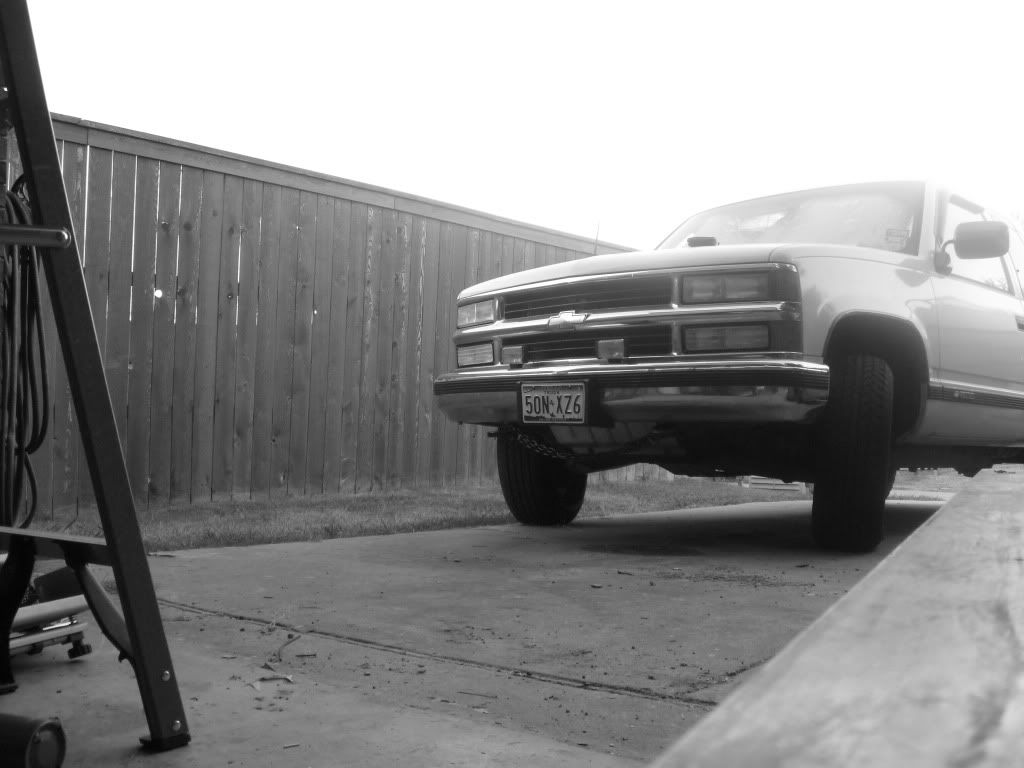 i have bettter pics but these can do :no: