Discussion Starter
·
#1
·
This was my motivation for getting a full size truck. Gotta tow this lil ol 4 cylinder to the track just in case something breaks....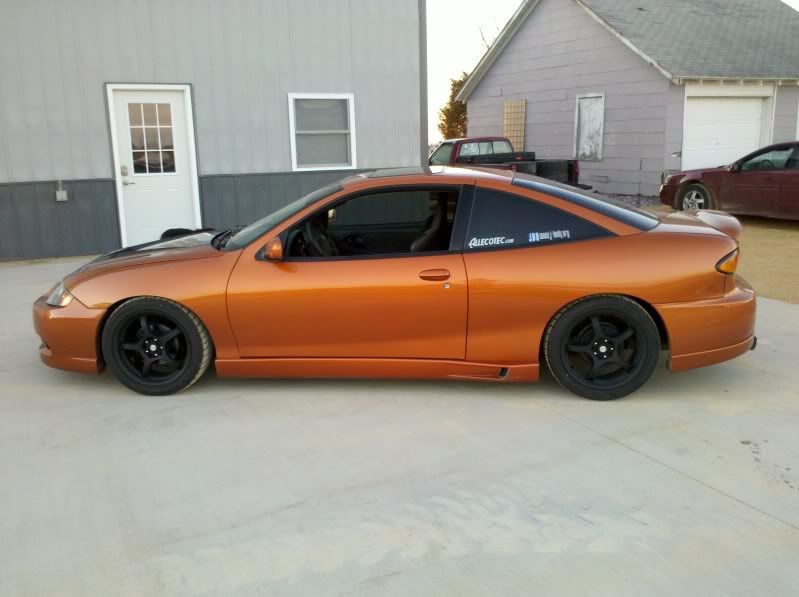 old setup:
ill have to show the new setup when i get it more done.
Last years personal best was a 12.6 @ 117 in the 1/4 with sparks shooting out from a blown clutch all the way down the track... Im back this year with a Clutch Masters twin disc so that wont be an issue at all.
Mods happening at the moment are a tubular turbo header, bigger wastegate with all vband joints, 3" exhaust w/ cutout, bigger charge pipes, more accommodating intercooler, quite a few little goodies.
http://i805.photobucket.com/albums/yy337/boosted2point4/My Fab work/exhaust.jpg
Aiming for an 11.500-11.999 in the 1/4 since thats as fast as I can legally go, and I refuse to cage it since I have to do a 6 point minimum. I daily drive it too much to do that. I dont want to climb over bars to get in. hope to have it wrapped up by the end of july since im missing all the nice weather.
Any questions or more in depth, feel free to ask.