Alright, I've been motivated to take a few pics of what I have hidden in my truck. Originally, i had these subs in the trunk of a car and loved them... went out bought the truck and wanted to stuff them in the back. Well, they make premade boxes to fit tiny little 10' week cheepy subs under the seats of the Crew Cab Silverado's but that was not enough for me. I wanted hard hitting quality subs like the ones I had already. Anyway, that was a difficult task and no one wanted to help me out. My solution was to raise the back seats 1.5 inches so that I can get the propper depth for the subs and get the right amount of airspace. To do this I had to cut the factory seat bolts in half, get a nut that was 1.5' tall, screw rethread into that to make the existing bolt longer. Then I made aluminum blocks to fit snugly around that so that the seats had a sturdy/ safe base to sit on.
Anyway, then it was off to get the custom fiberglass box to fit in TWO Kicker 10' L7's that are capable of pushing 700w a piece.
Before all this I had the entire truck Dino-matted so that I dont have the getto rattle when my sereo is pushing serious volume. All 4 doors, the roof, the floor, rear wall and the fire wall got some matting, which also reduces the road noise from my big tires.
My favorite thing about my stereo system is that Window Shoppers taking a peek wouldnt even know that all this has been done. Everything but the head unit (kenwood DVD/NAV) looks stock.
Curious Onlookers See nothing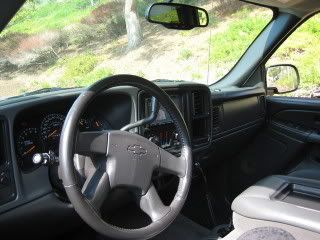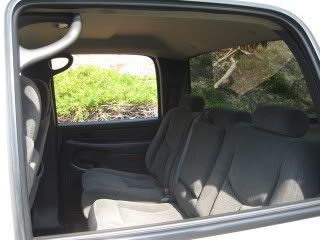 My door speakers are FOCAL K2 series
~Fronts are 6.5'
~Rear are 5.25'