Discussion Starter
·
#1
·
Need to paint the comp side black and throw some mud on it so it will blend in.
Even get to use the stock airbox
:secret2: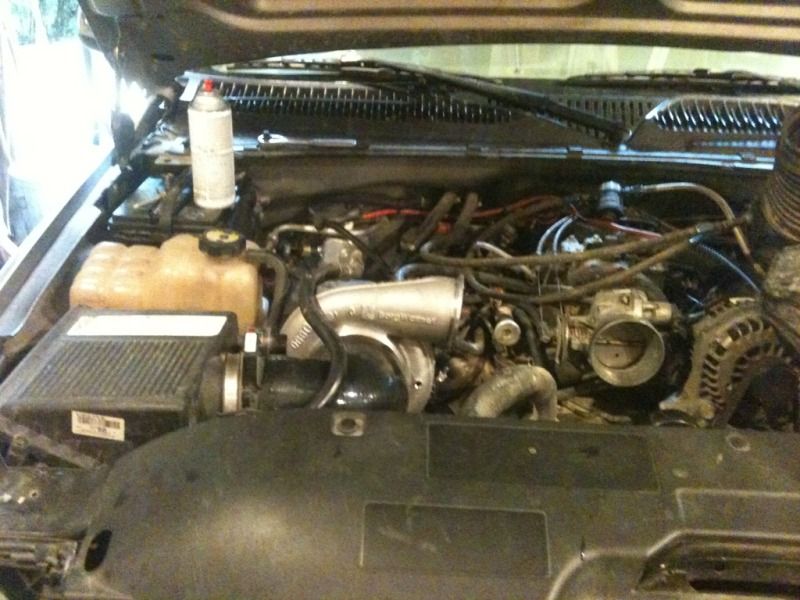 Got the feed and drain ready.
The pan is made from some weird aluminum i know that much. some kinda soft cast?
it sucked to weld haha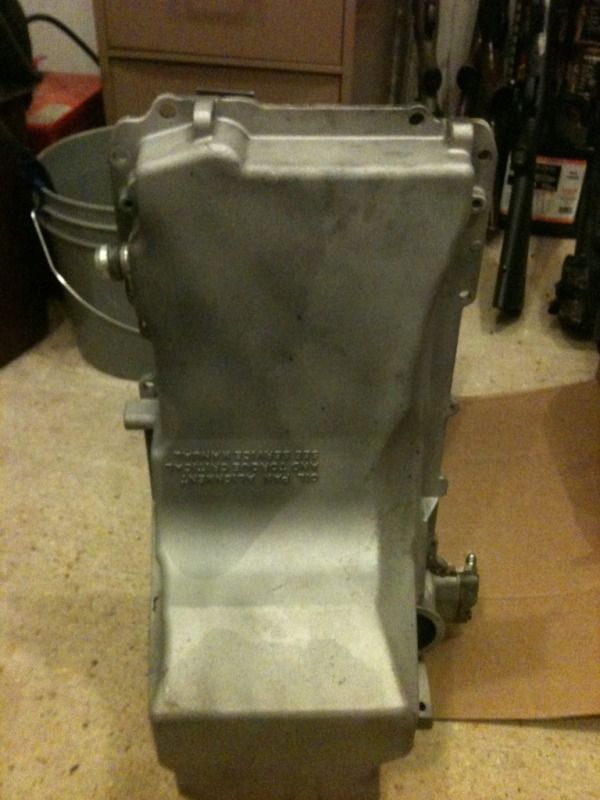 Went ridin 4wheelers and shooting stuff the other night, got home bout 2:30am and started on the turbo. 8am come around so i caught a nap. Started back on it and finally got finished.
Wideband is acting ignorant so i only got the tune halfway close.
So Well well well. ......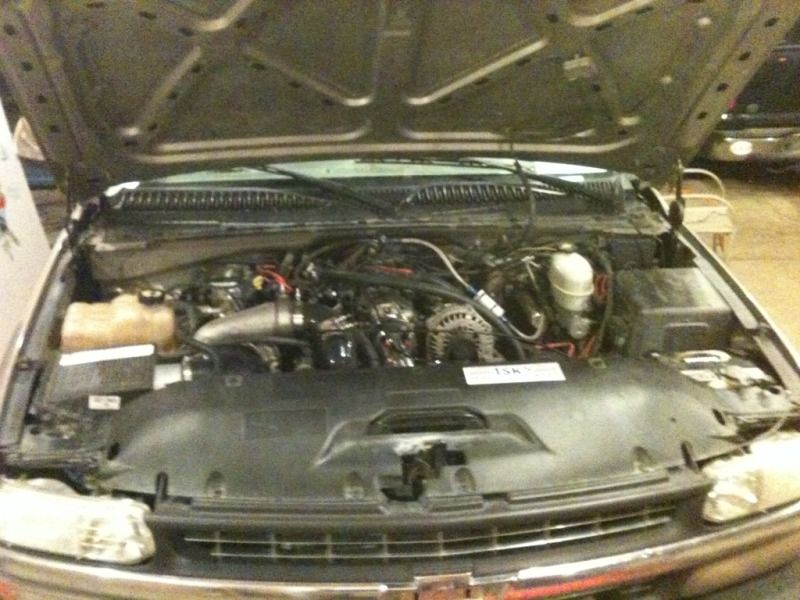 Figured out how to make the stock airbox work.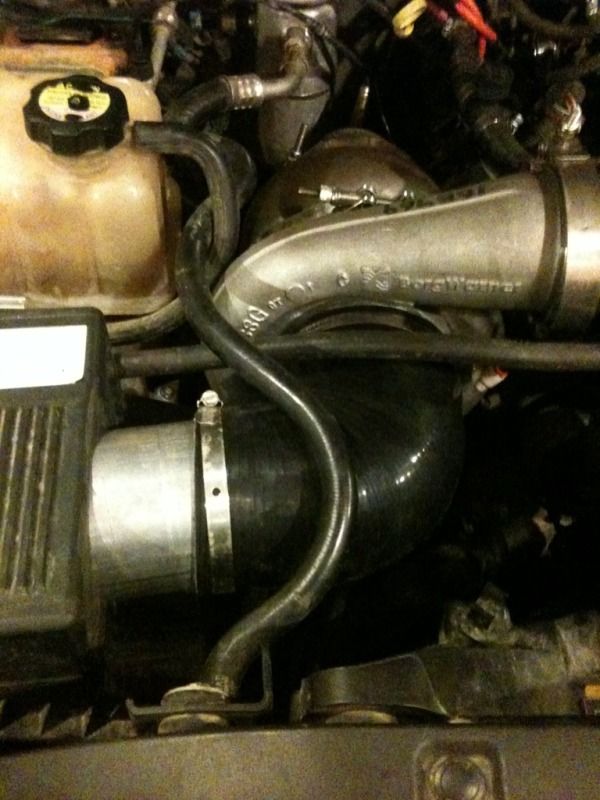 Fancy!!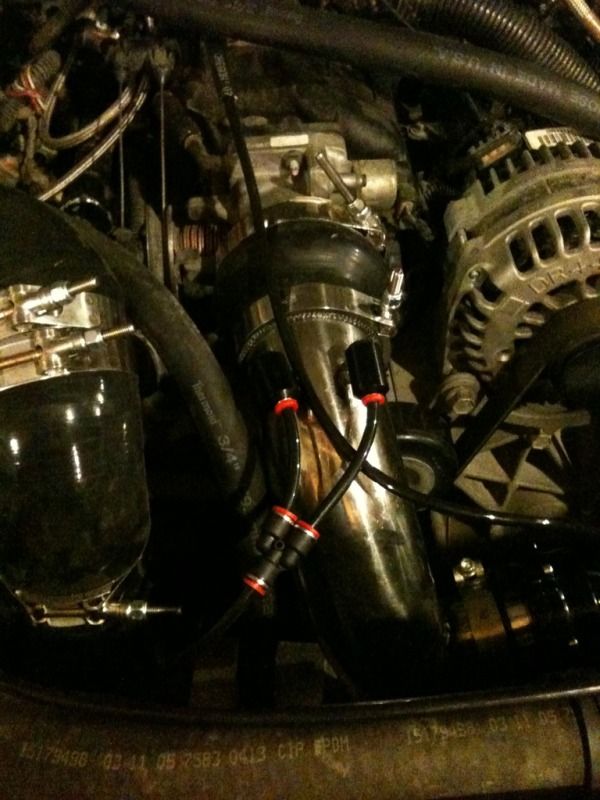 I was expecting quite a bit of lag, but its better than the remote mount was. And sounds Amazing!!
Now to wait on the new wideband and finish hookin up the meth controller and stuff.
Oh and By the way, adding water to the W/A Intercooler helps alot!!!
Without water IATs were about 135-145ish.. Added water and the
TVS HX
, IATS are Ambient or within 5*..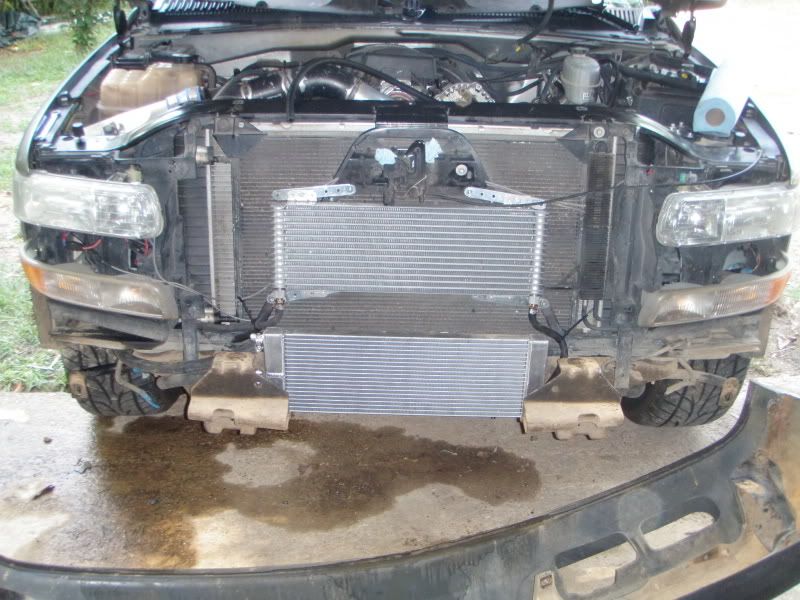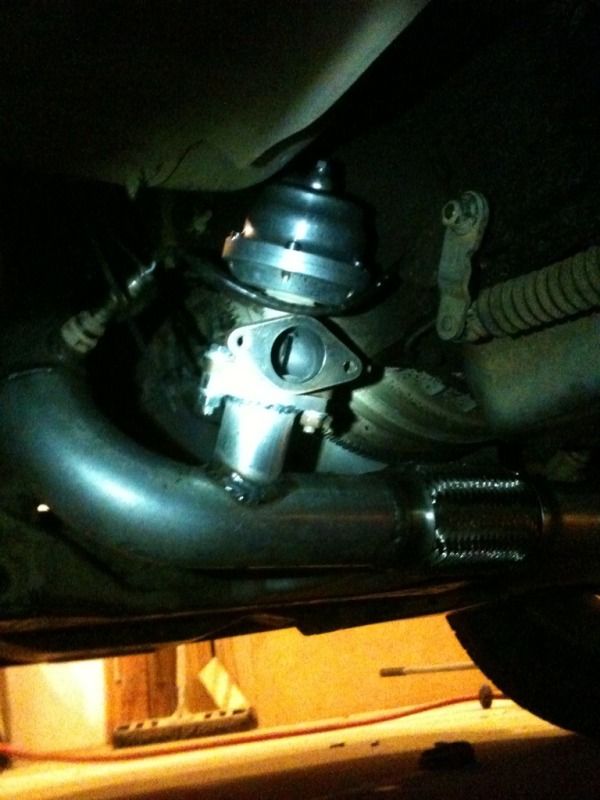 Well the horrificly loud wastegate had to go. I knew that before i even put the turbo on.
Towed the tahoe home and it got old fast!!
Went by the exhaust shop and showed the guy what i was plannin on doin. 2 min he had the 1.75" pipe bent and got a peice of 2" and made me a turn down. He threw in a muffler for free. I got out of there for $20.
Welded it on tonight and used a stock hanger on the center support cross member.
Lets just say this thing is silly quiet!!
5.2# boost and the turbo is barely workin so you can hear the compressor a lil.
Perfect, just what i wanted.