Discussion Starter
·
#1
·
Hello!! Names Jason. Just bought a 2004 2500HD Crew Cab 6.0 V8 w/ 97K miles. I bought her to tow my '01 Nissan Xterra to the trails like Rausch Creek. I am the president of VA4x4 Off Road Club.
What I'm thinking of mods for the Chevy....stereo upgrade, tint the windows, new exhaust and looking for new tires. Looking at some BFG A/Ts KO. Just not sure on size...if I want to stay stock or get something slightly bigger w/ out a lift. Love driving on the beaches in the OBX so might go a little wider and/or taller. Any suggestions let me know. Thanks
---------- Post added at 06:32 PM ---------- Previous post was at 06:24 PM ----------
The Tow Pig....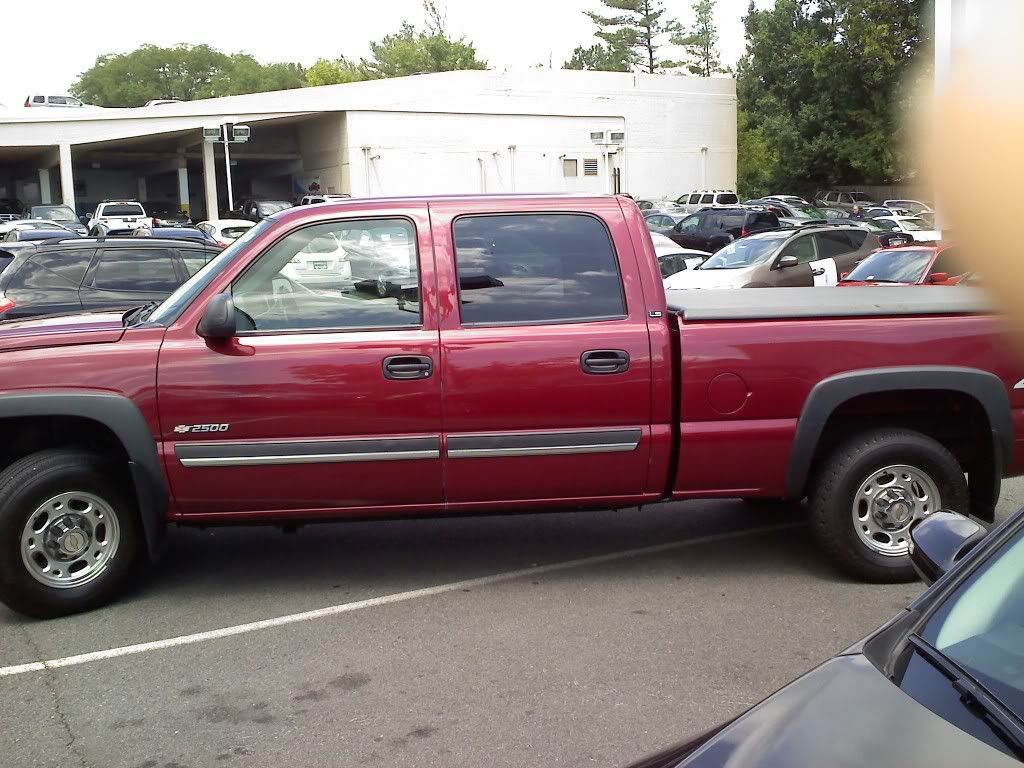 The IFS Rock Crawler....