Discussion Starter
·
#1
·
Well one week after we got Brutis i started to smell anti freeze after i turn him off. it started to get worse and recently it got to the point where i was losing a little a week and somedays it would spit into the overflow after shutting down. well it was time to do the job correctly. follow along as i break it down to 4 pictures per post. I called around and went to get the best price on the raditor i found online 1800 raditors had the best deal so i ordered a raditor for a 454 (mine is a 350 but i wanted the bigger capasity) with a oil and auto tranny cooler built in. I got the new one for $226 and they would have delevered it for free, but i drove down and picked it up along with the other needed parts. Ok here we are at the start. here is the raditor all covered up in its home.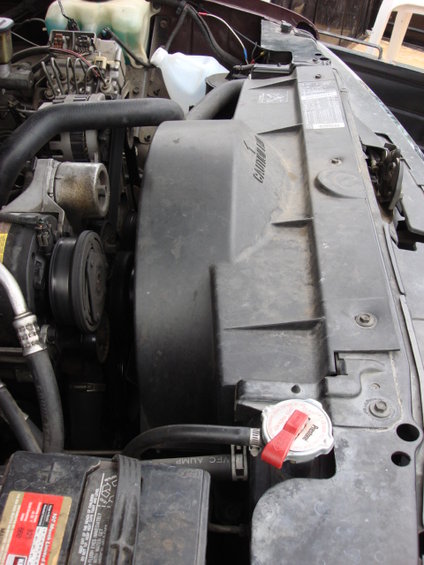 here is looking at it from the drivers side.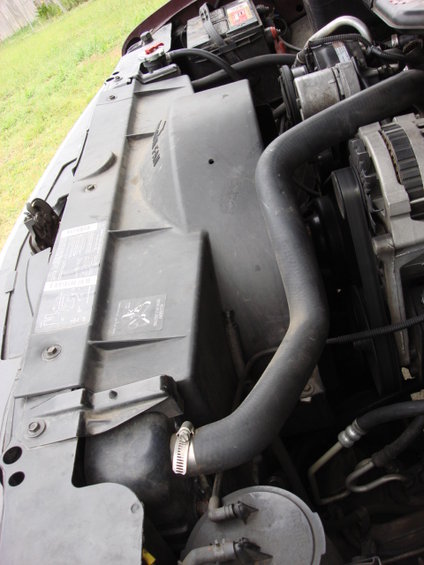 this was the leak i saw (I thought it was the only one).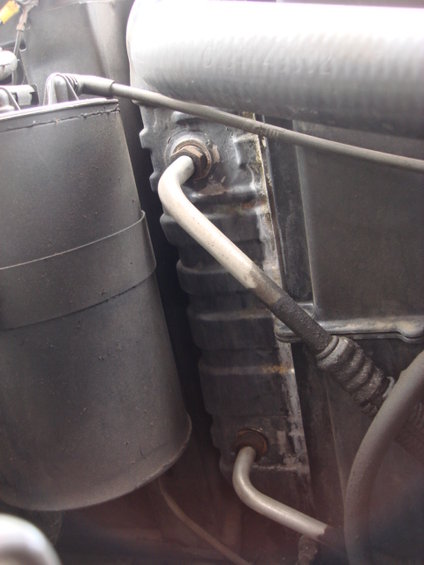 ok time to start the job. wait till the motor and block are cool-hot water burns and can do bad things. the fan shroud is 2 pieces. they split at the middle. i started by removing the top 3 -10mm bolts.