Decided to try my hand at small parts painting, I'm planning on changing up my door handles, I'm not liking the cheap Putco Handle covers any more. So I started out on the tailgate by painting the bucket first, didn't turn out too bad for a first attempt. I was going to leave the chrome pull on but for some reason it just didn't look right, so I pulled the handle out and painted it too.
Here's the bucket after the first attempt,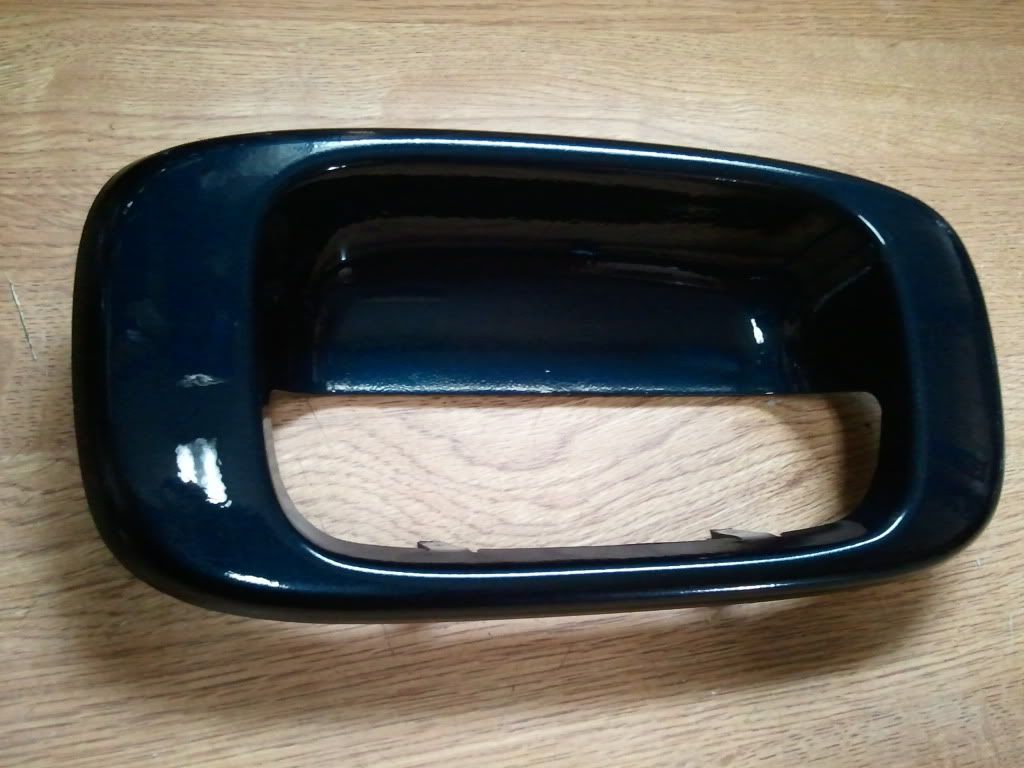 Didn't like it so I sanded it and did it over, here it is with the handle.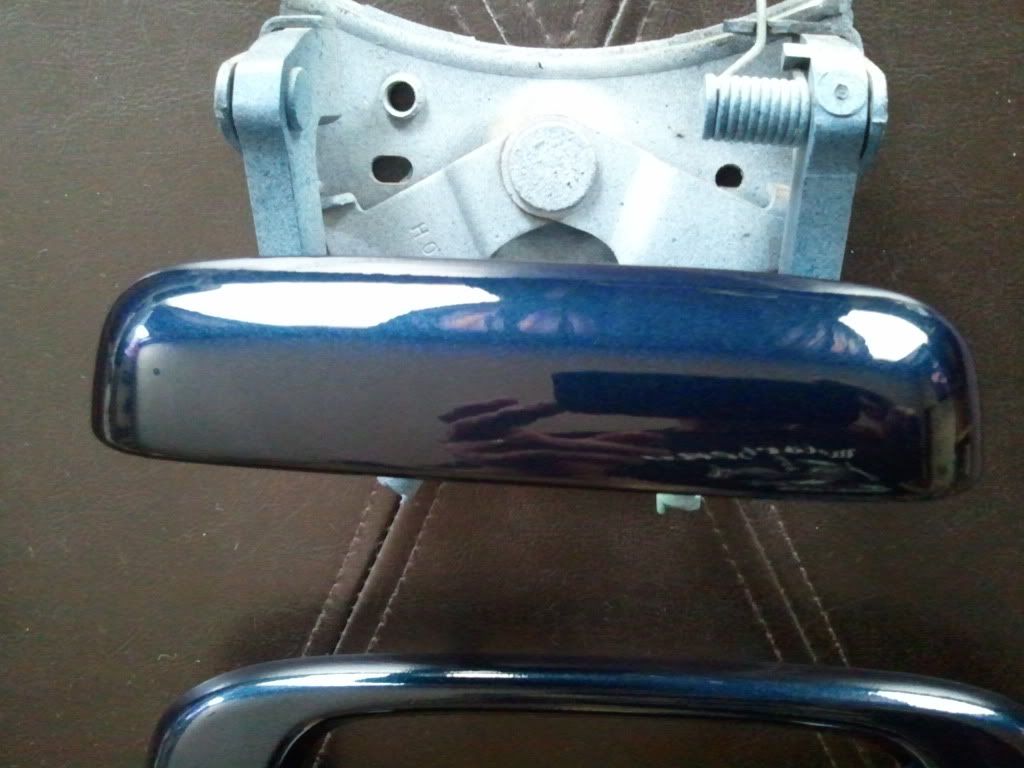 Here they are on the truck,
I'm still not happy with the bucket so I ordered another smooth one from E-bay so I can get it right, but it'll do for now. I used the usual Duplicolor Perfect Match products, Filler primer, Adhesion promoter, Clear and Color matched paints, I did have to order my color online since Advance in my area doesn't carry Dark Ming Blue Metallic!