So after installing the drop keys and rear shackles the ride suffered a little bit, or as my Wife remarked "it's a lot more bouncy isn't it?". So after 100,000 miles new shocks were definitely in order! With the lift keys in, the front suspension was a lot stiffer so the worn out shocks were masked by the reduced suspension travel, so naturally when I lowered it with the drop keys, and thus relaxing the torsion bars, the need for new shocks became apparent. Also in the rear with the blocks removed and the drop shackles installed the rear shock angle wasn't really optimum for a smooth ride. Or in other words the ass end was bouncing all over the place!
Yesterday the FedEx man came
arty: with some new front shocks and some rear shock bracket extenders to straighten out the rear shock angle. I got them installed this morning and what a difference! Pretty much got my factory ride back. Rear shocks will be coming in next couple of weeks, but it'll do for now. The rear end is so much more stable now that the shocks are restored to their original angles.
Anyway on to pics,(come on you knew I'd have pics!)
Front shocks
arty:
Out with the old in with the new!
Installed
Rear bracket extender.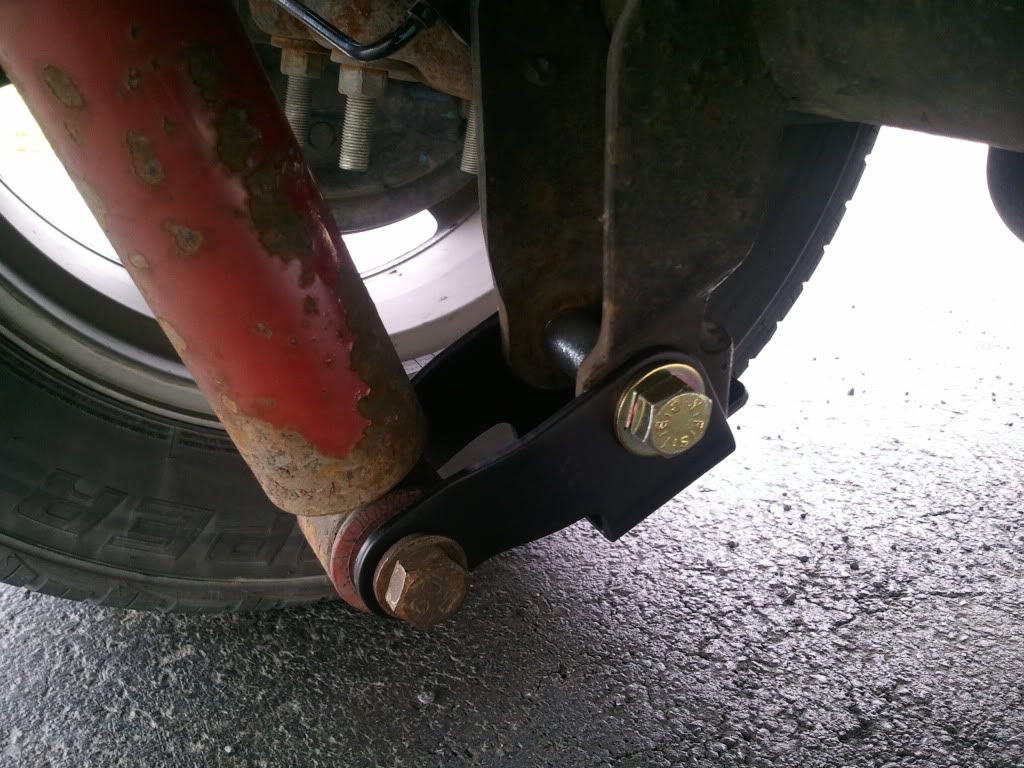 Improved angle